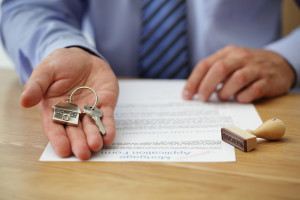 Are you looking to buy or sell a home in Ocean City, NJ? If so, choosing the right real estate agent is key to accomplishing your goals. While you may want to market your home or search for homes on your own, a reputable Ocean City real estate agent has the skills, expertise and resources to guide you through the entire process. Whether you want to sell your home for top dollar or purchase a beautiful beachfront home where you'll spend your summers, an experienced real estate agent can help.
Consider these tips for choosing the best real estate agent in Ocean City, NJ:
• Talk to recent clients – Before selecting an agent, ask for a list of their closings and listings from the past year, as well as the contact information of recent clients. You can speak to recent clients to see if they were satisfied with the agent, and also compare the asking price and selling price of various properties. Also look at the agent's current Ocean City, NJ real estate listings to get a better idea of what types of properties the agent is working with.
• Check the agent's experience, training & credentials – Next you want to check the experience, training and credentials of the agents you are considering. Make sure the agents are licensed and have no disciplinary actions or complaints filed against them. Also find out what kind of education and training the agent has, as well as how many years the agent has been in business. Belonging to professional real estate organizations and being the recipient of real estate awards and designations is also a very good sign.
• Pick a strong communicator – Whether you communicate with your agent via phone, text, fax or email, he/she should respond to you quickly. When it comes to closing a deal, a communication lapse of just a couple of hours can make all the difference. You don't want poor communication to be the cause of you missing out on an opportunity. Likewise, a strong communicator will gather a better understanding of what you're looking for and see that your goals and requirements are accomplished.
Ocean City Home Search is the #1 source for buying and selling homes in Ocean City, NJ. At Ocean City Home Search, our agents have the experience, market knowledge and resources to help you sell or buy an Ocean City property. Contact us today to speak to one of our agents: 1.609.399.0041.