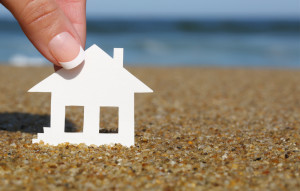 Purchasing a beach house in Ocean City, NJ is a dream for many, and lucky for you that dream is about to come true! Whether you're hunting for a beach house to serve as your permanent residence or as a vacation home, you want to pick a property that will keep your family happy for many years to come. Before you embark on your search for the perfect beach home, make sure it has the following essentials.
A prime location – Chances are if you are buying a beach house you want a home that's close to the beach. There are many Ocean City, NJ homes for sale that have beach front views or are located just a stone's throw away from the beach. Along with the location of the home, you want to think about the size of the lot. Does the home have enough outdoor space for your children and pets to run around? Is the backyard large enough for the in-ground or luxury garden you've always dreamed of having? Make sure the location has everything you're looking for, so you don't end up settling for a less-than-adequate space.
Your desired layout – Even though two Ocean City real estate listings have the same square footage, they could have completely different layouts. When it comes to size, it's just a number. An open layout will give you a home that feels much larger, while a layout that's closed off will make each room more private. When you visit a home make sure you are paying close attention to the layout and try to envision yourself living in the space.
A style you love – Whether you want a home that's charming and cozy or grand and lavish, choose a property that suits your style preferences. If you are not sure which style you like best, take your time looking at a couple homes and see which ones best appeal to you.
To find the beach house of your dreams, contact our Ocean City real estate agents at Ocean City Home Search. As the #1 source for buying and selling homes in Ocean City, NJ, we can connect you to the right property that fulfills are your requirements and desires.